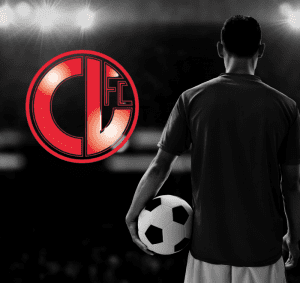 Name

Conall Burns

Nationality

Northern Ireland

Position

Midfielder

Age

0

Previous Clubs

Crumlin Star, Cliftonville FC

Current Team

Crewe United FC, Crewe United Reserves

Leagues

Marshall Cup, Steel & Sons Cup, MUFL Intermediate 'A', MUFL Reserve Div. 1

Seasons

2020|2021
Since joining 2 years ago Conall has proved to be a devastating attacker on his day. With pace and skill he can turn defenders inside out and win games single handed. It has been known for the red mist to descend when he is in the heat of a game but there is no doubting his talent and ability.
Marshall Cup
| Season | Club | Appearances | Goals | Yellow Cards | Red Cards | Win Ratio | Draw Ratio | Loss Ratio | Own Goals |
| --- | --- | --- | --- | --- | --- | --- | --- | --- | --- |
| 2020|2021 | Crewe United FC | 0 | 0 | 0 | 0 | 0 | 0 | 0 | 0 |
MUFL Intermediate 'A'
| Season | Club | Appearances | Goals | Yellow Cards | Red Cards | Win Ratio | Draw Ratio | Loss Ratio | Own Goals |
| --- | --- | --- | --- | --- | --- | --- | --- | --- | --- |
| 2020|2021 | Crewe United FC | 4 | 1 | 0 | 0 | 100.00 | 0.00 | 0.00 | 0 |
MUFL Reserve Div. 1
| Season | Club | Appearances | Goals | Yellow Cards | Red Cards | Win Ratio | Draw Ratio | Loss Ratio | Own Goals |
| --- | --- | --- | --- | --- | --- | --- | --- | --- | --- |
| 2020|2021 | Crewe United Reserves | 0 | 0 | 0 | 0 | 0 | 0 | 0 | 0 |