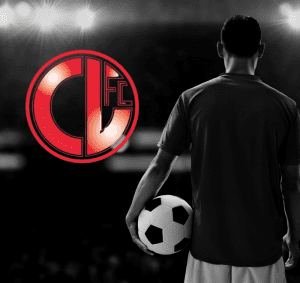 Name

Conor Maxwell

Nationality

Northern Ireland

Position

Defender

Age

0

Previous Clubs

Crewe United, Linfield Swifts, Ards FC, Lisburn Distilery,St. Oliver Plunkett

Current Team

Crewe United FC

Leagues

Marshall Cup, Steel & Sons Cup, MUFL Intermediate 'A'

Seasons

2020|2021
'Maxi' came to Crewe 2 years ago from Linfield Swifts. His performances at left back have been outstanding and as well as being a great defender he has a real eye for goal and love getting forward from defence. A young player with an exciting future ahead of him.
Marshall Cup
| Season | Club | Appearances | Goals | Yellow Cards | Red Cards | Win Ratio | Draw Ratio | Loss Ratio | Own Goals |
| --- | --- | --- | --- | --- | --- | --- | --- | --- | --- |
| 2020|2021 | Crewe United FC | 1 | 1 | 0 | 0 | 100.00 | 0.00 | 0.00 | 0 |
MUFL Intermediate 'A'
| Season | Club | Appearances | Goals | Yellow Cards | Red Cards | Win Ratio | Draw Ratio | Loss Ratio | Own Goals |
| --- | --- | --- | --- | --- | --- | --- | --- | --- | --- |
| 2020|2021 | Crewe United FC | 8 | 4 | 0 | 0 | 62.50 | 12.50 | 25.00 | 0 |
Steel & Sons Cup
| Season | Club | Appearances | Goals | Yellow Cards | Red Cards | Win Ratio | Draw Ratio | Loss Ratio | Own Goals |
| --- | --- | --- | --- | --- | --- | --- | --- | --- | --- |
| 2020|2021 | Crewe United FC | 0 | 0 | 0 | 0 | 0 | 0 | 0 | 0 |