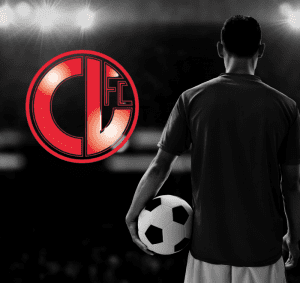 Name

Paul McDowell

Nationality

Northern Ireland

Position

Striker

Age

0

Current Team

Crewe United FC, Crewe United Reserves

Leagues

Marshall Cup, Steel & Sons Cup, MUFL Intermediate 'A'

Seasons

2020|2021
Paul is a former Junior NI International and has won 3 Championship league titles with Loughgall, Ards and Carrick Rangers as well as the Steel & Sons Cup, Intermediate Cup and Bob Radcliffe Cup. A player with super experience his attitude and commitment is an example to everyone in the Crewe ranks. A massive influence on and off the pitch he is a great asset to the players at Crewe.
Marshall Cup
| Season | Club | Appearances | Goals | Yellow Cards | Red Cards | Win Ratio | Draw Ratio | Loss Ratio | Own Goals |
| --- | --- | --- | --- | --- | --- | --- | --- | --- | --- |
| 2020|2021 | Crewe United FC | 0 | 0 | 0 | 0 | 0 | 0 | 0 | 0 |
MUFL Intermediate 'A'
| Season | Club | Appearances | Goals | Yellow Cards | Red Cards | Win Ratio | Draw Ratio | Loss Ratio | Own Goals |
| --- | --- | --- | --- | --- | --- | --- | --- | --- | --- |
| 2020|2021 | Crewe United FC | 7 | 1 | 1 | 0 | 71.43 | 0.00 | 28.57 | 0 |
Steel & Sons Cup
| Season | Club | Appearances | Goals | Yellow Cards | Red Cards | Win Ratio | Draw Ratio | Loss Ratio | Own Goals |
| --- | --- | --- | --- | --- | --- | --- | --- | --- | --- |
| 2020|2021 | Crewe United FC | 0 | 0 | 0 | 0 | 0 | 0 | 0 | 0 |