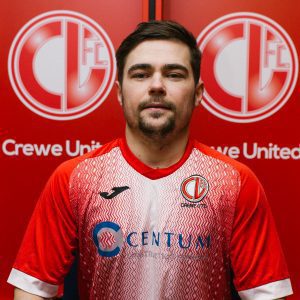 Name

Gary Brown

Nationality

Northern Ireland

Position

Midfielder

Age

0

Previous Clubs

Larne, Chimney Corner, Ballyclare Comrades

Current Team

Crewe United FC

Leagues

Marshall Cup, Steel & Sons Cup, MUFL Intermediate 'A'

Seasons

2020|2021
Gaz has been a revelation since he signed from Ballyclare in the summer. Small in stature but massive in heart and determination he just never stops. He was much loved at his previous club, Ballyclare and even after only a few months it is clear to see why. His performances have been at a high level since joining and his energy is just infectious.
Marshall Cup
| Season | Club | Appearances | Goals | Yellow Cards | Red Cards | Win Ratio | Draw Ratio | Loss Ratio | Own Goals |
| --- | --- | --- | --- | --- | --- | --- | --- | --- | --- |
| 2020|2021 | Crewe United FC | 1 | 1 | 0 | 0 | 100.00 | 0.00 | 0.00 | 0 |
MUFL Intermediate 'A'
| Season | Club | Appearances | Goals | Yellow Cards | Red Cards | Win Ratio | Draw Ratio | Loss Ratio | Own Goals |
| --- | --- | --- | --- | --- | --- | --- | --- | --- | --- |
| 2020|2021 | Crewe United FC | 6 | 0 | 0 | 0 | 66.67 | 16.67 | 16.67 | 0 |
Steel & Sons Cup
| Season | Club | Appearances | Goals | Yellow Cards | Red Cards | Win Ratio | Draw Ratio | Loss Ratio | Own Goals |
| --- | --- | --- | --- | --- | --- | --- | --- | --- | --- |
| 2020|2021 | Crewe United FC | 0 | 0 | 0 | 0 | 0 | 0 | 0 | 0 |