The Club is delighted to announce we have secured £71,928 from Biffa Award to construct a fantastic play park at our Glenavy base. Biffa Award is a multi million pound fund that helps to build communities and transform lives by awarding grants to communities and environmental projects across the UK.
The project, which was awarded funding under Biffa Award's Recreation theme, will add a much needed large Park for the Glenavy and surrounding areas as we continue to address the needs of the local community and grow the fantastic sporting and community facilities at Crewe Park. The Play Park will provide an outdoor play hub for socialisation, development and growth. It will include swings, a large space net, baby and toddler play systems, see-saw, springer sets and roundabouts.
Vice-Chairman Peter Moorhead stated 'This is yet another unbelievable project that we are undertaking to ensure adequate service provision for the local community. We continually work to deliver ambitious projects and the play park will compliment the ongoing biodiversity work that we are currently undertaking. The Club has grown so much in recent years and it is great to see so many local kids and parents getting involved and the park will continue to improve what we can offer our members. It is great news for the local area and we are very grateful to Biffa Award for seeing the impact this project will undoubtedly have.'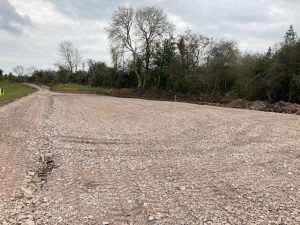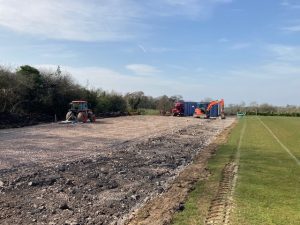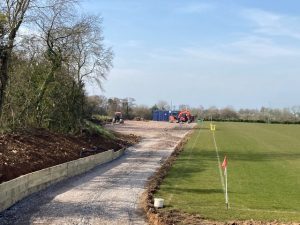 Work has begun to prepare the area for the installation of the Park and it is hope it will be officially opened before the start of the summer. We would like to thank the team at CMI Planners for securing Planning Permission and the local Councillors including Alderman James Tinsley, Cllr Gary McCleave, Cllr David Honeyford, Cllr Thomas Beckett, Alderman Paul Porter and Sir Jeffrey Donaldson for their support for the project and helping us deliver this to the local community.